Secondary Clubs & Activities
CLTC (JROTC) (6th–12th, Mondays from 4:00pm – 5:15pm)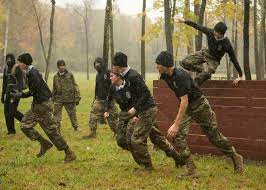 The Junior Reserve Officers' Training Corps (JROTC) is a Federal program sponsored by the United States Armed Forces in high schools across the United States. The program was originally created as part of the National Defense Act of 1916 and later expanded under the 1964 ROTC Vitalization Act. The purpose of Junior ROTC is to instill in students in the United States secondary educational institutions the values of citizenship, service to the United States, personal responsibility and a sense of accomplishment.
ARCHERY (6th-12th grade)
We are very excited to offer Archery Club again at CCA! This club is for experienced and/or inexperienced archers. We will be using the NASP program. For more information, please visit https://www.naspschools.org/ We will cover safety requirements, the basics of proper archery form, and have fun learning archery in a group setting.
GIRLS WHO CODE (6th – 12th, Mondays from 4:00 – 5:00pm)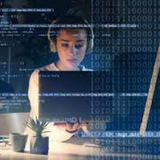 The main purpose of the Girls Who Code club is to allow female students in grades 6-12 to explore coding in a fun and friendly environment. The Girls Who Code curriculum provides resources from beginner to advanced. Students will learn the concepts of loops, variables, conditionals and functions that form the basis of all programming languages and work in teams to complete a computer science impact project that solves a real-world problem in their community.
PLTW CLUB (Project Lead the Way) (Students in PLTW, App Creator, CSIM or IED, 4:00pm-5:00pm)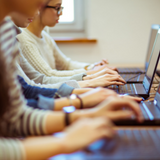 This club is support for students in any of the above mentioned PLTW classes. It will provide time for students to collaborate, work in pairs for projects and work on satellite assignments as needed. Supervised time is provided by Mr. Tittle. Additional instruction is available for students that request help. For more information, please contact Mr. Tittle jtittle@covenantva.org 703-772-0592.
**Our clubs run quarterly and vary depending on interest and sponsors.