Elementary Clubs & Activities
CHESS CLUB (K-5th)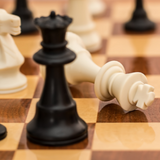 This club is great for beginning chess players to competitive chess players. When registering, please indicate whether your child is a BEGINNER (no knowledge of chess, but interested in learning the game), INTERMEDIATE (knows how to play the game, knows how the various chess pieces move, understands the terminology of the game) or COMPETITIVE (understands the rules of the game and uses various strategies when competing with others) Students will learn and perfect their individual skills by playing "No Stress Chess" (beginners) and the actual game of chess with others at or above their skill level to present a challenge to our advanced players.
Elementary Choir Club (1st-5th)
Students will get to explore the fun of using their God-given instrument while singing Classical, Patriotic, Modern Worship, Musical Theatre, and very carefully chosen pop [think Happy, A Million Dreams, and Disney].
Basketball Skills and Drills (3rd-5th)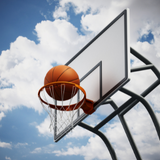 Basketball Drills & Skills Club will provide kids an opportunity to learn and practice basic basketball skills.
Manners Matter (K-5th)
Manners matter. They manner to those around us, they matter to God. Teaching manners and etiquette to kids should not turn them into "yes ma'am, no ma'am" robots but rather help them understand that our actions and interactions should honor and respect the people in our life and God. While incorporating scripture and fun and entertaining content, your child will learn: how to greet people and politely engage in conversation, how to receive and acknowledge compliments, criticism and gifts, how to treat others' belongings (whether its a home or a borrowed pencil) and YES we will learn proper dining etiquette. Our quarter will end with a proper afternoon tea with special guests!
Intro To Tap (K-5th)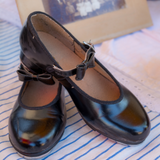 This tap class is for beginners. It will be a fun way for students to get exposed to the basics of tap. Students will learn basic terminology and steps like flap, shuffle, cramp roll, etc. and learn to put these steps to music.
**Our clubs run quarterly and vary depending on interest and sponsors.
A signed waiver and release form must be on file prior to the club starting. A new form is required each school year. The signed waiver can be delivered to the Front Office or emailed to clubs@covenantva.org.
CCA Minor Waiver and Release of Liability Form