Admission Process
Thank you for your interest in Covenant Christian Academy. Admissions is now open for the 2024-2025 school year. Please complete the inquiry form below and schedule a campus tour which is the first step in our admissions process: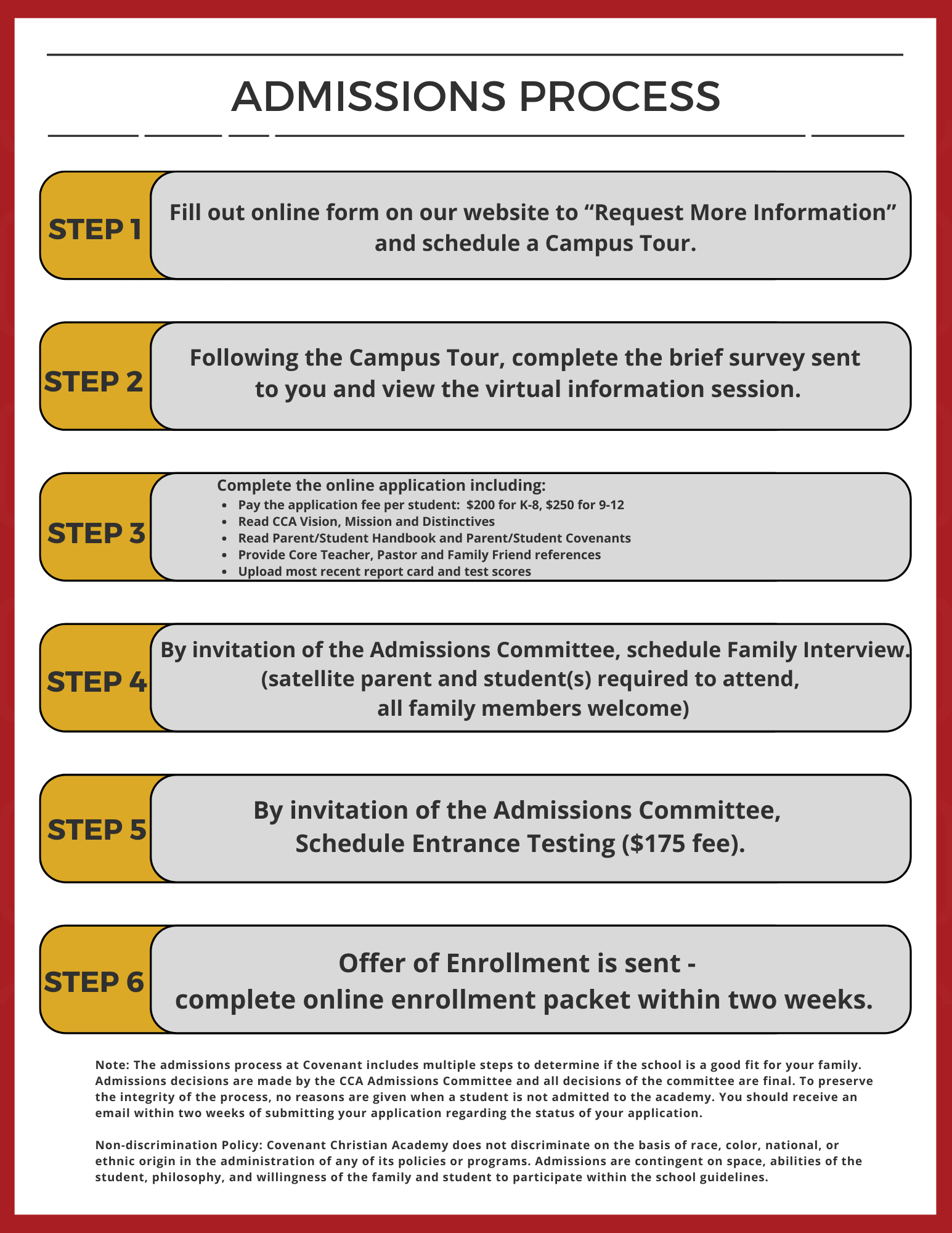 CCA is a hybrid University-Model School that meets on campus two days a week for our Lower Elementary (KG - 3rd) and three days a week for Upper Elementary & Secondary (4th -12th). The Lower Elementary program has two schedule options: M/W or T/Th.
One parent must be available on off-campus days to provide instruction and direct supervision in the home environment. If one or both parents work at home full-time, the University-Model will not be a good fit for your family because one parent must be available to supervise instruction during the day. At least one parent must also be a confessing, practicing, and committed Christian with a record of faithful church attendance and must also provide a pastor's reference.
Thank you again for your interest in CCA.